Bomb Diggity Booty Detox
You're 5 days from a healthier you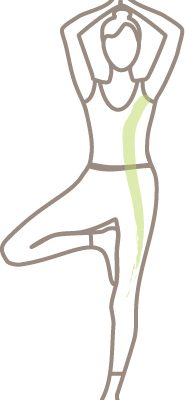 Spring is just around the corner and it's the perfect time for a cleanse to rid yourself of those winter woollies. This isn't one of those crazy detoxes where you eat nothing but kale and purple carrots until you pass out in the middle of singing happy birthday to Doug from accounting. Nope, this is a real cleanse for real people who have a million things to do in a day.
This cleanse will boost your immune system, rid your body of toxins and give you an energy boost so you (and your brain) are ready for the spring.
This 33 page guide is yours free for subscribing
All content and recipes by Nikki Fotheringham.
Important Note: All recipes have been reviewed and approved by a Certified Nutritionalist.
Nikki Fotheringham
I'm not a chef. I am a traveller, horseradish whisperer and author of Greenmoxie's Practical Guide to Sustainable Living. I grew up in Durban, South Africa where there are no seasons, just one glorious summer so naturally, we cook outside. A lot!
Whether you are camping, hiking, climbing, paddling, biking or lazing in your backyard, you should be eating wonderful meals with friends around that fundamental symbol of warmth and comfort; the campfire.