136 Pages of great recipes, camping tips and amazing camping stories!

There's no need to eat instant noodles when you're out having fun, you're better than that! Here is a collection of my favorite recipes, foraging and bushcrafting tips from my native South Africa all the way to the Yukon.
This book is for those rare beauties who like to climb, paddle, hike or run through the woods, play in the dirt and enjoy the great outdoors. If you have to carry your own food, then welcome to very best meals this dirty gourmet has discovered over ten years of backwoods travelling. Impress your friends and make a few new ones with over 45 delicious recipes from all over the world to fuel your adventures.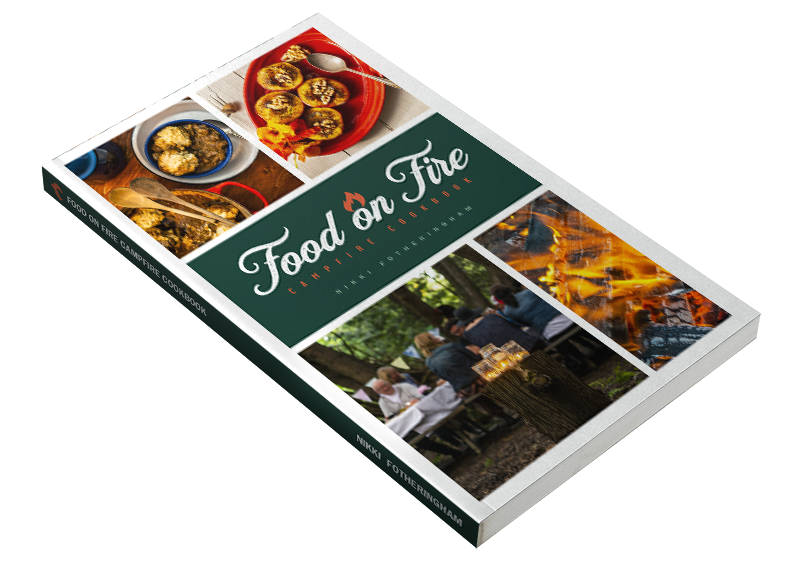 Content:
Campfire Recipes, Camping Tips, Campfire Stories, Recipes Photographed and Featured in Color
Softcover:
136 pages
Color:
Full color cover & interior
Language:
English
ISBN-13:
978-1-079-69117-7
Product Dimensions:
5 x 8 inches
Want to see more?Join us on InstagramView us on YouTube
Nikki Fotheringham
I'm not a chef. I am a traveller, horseradish whisperer and author of Greenmoxie's Practical Guide to Sustainable Living. I grew up in Durban, South Africa where there are no seasons, just one glorious summer so naturally, we cook outside. A lot!
Whether you are camping, hiking, climbing, paddling, biking or lazing in your backyard, you should be eating wonderful meals with friends around that fundamental symbol of warmth and comfort; the campfire.