Build your own chicken coop to keep your favourite feathered friends safe and sound this winter. There are so many great designs available for free and we've curated some of our top picks for you.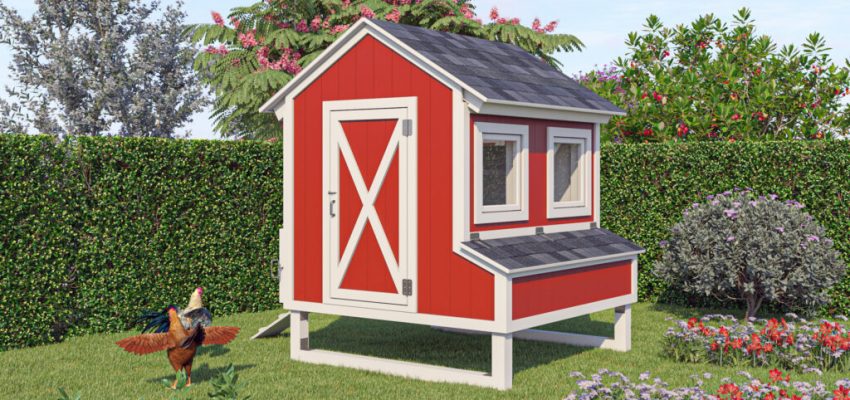 This snazzy red barn coop comes to us from Easy Coops. You can download the free .pdf plans and instructions here.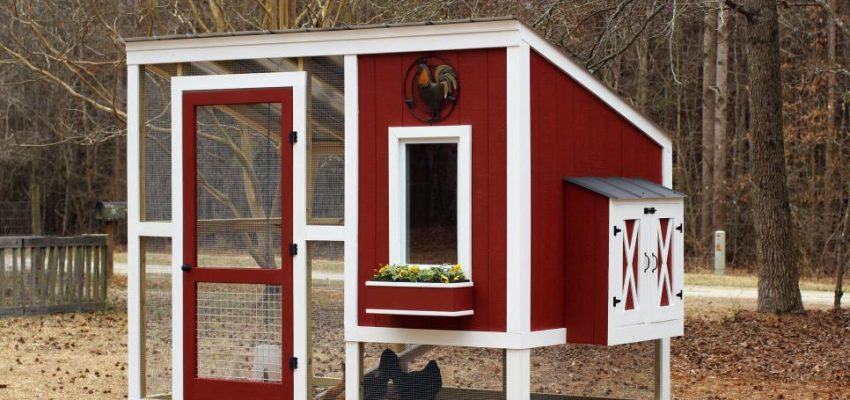 Replete with window box, this fancy coop is a sweet little addition to your backyard or hobby farm. You can get the plans from HGTV here.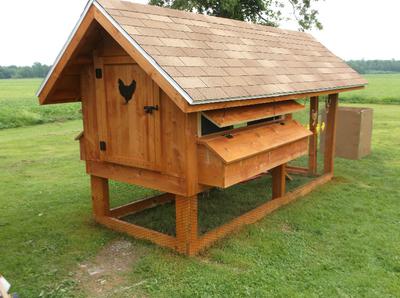 This rustic beauty is made from rough-cut lumber and is perfect for a small flock. You can get the free plans from the Barn Geek here.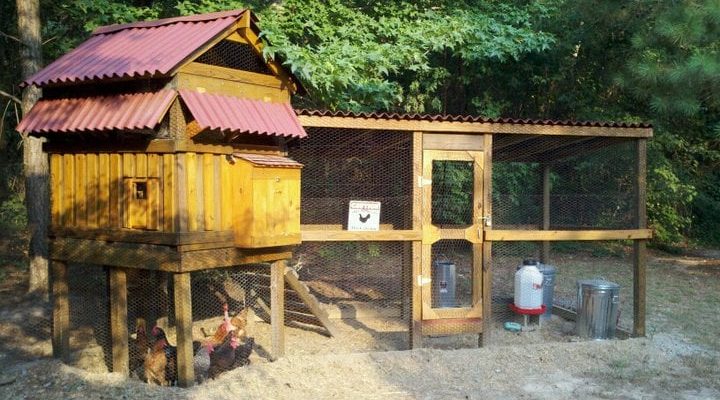 This chicken coop is an upcycled play house! Have your kids outgrown their play structure? Instead of throwing it out, recycle the frame to create a bespoke abode for your chickens! Find the full plans and video from Backyard Chickens here.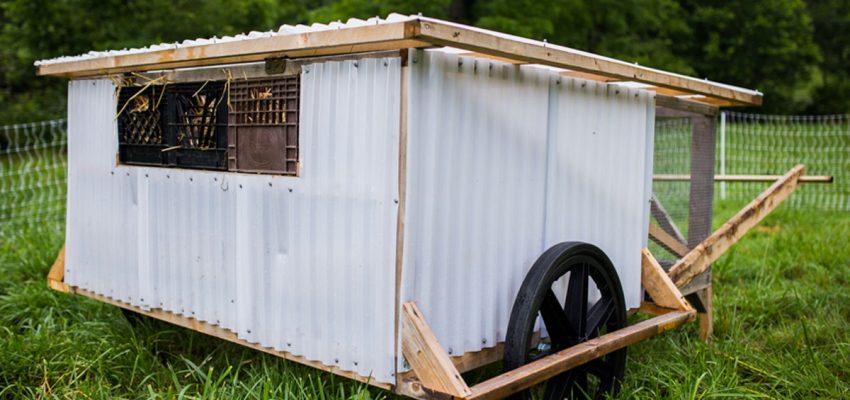 This rickshaw coop is mobile! Chickens are the best form of pest control. They also fertilize and keep weeds down. Get your plans from Abundant Permaculture here.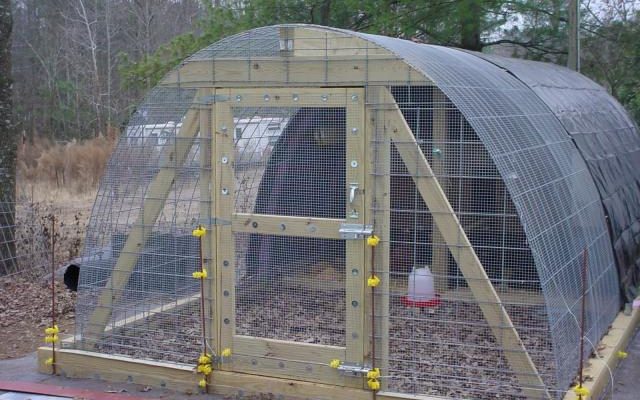 Hoop coop! Plans for this inexpensive permanent coop can be found on Backyard Chickens here.