This amazing cast iron vintage clawfoot bath can be transformed into an upcycled vintage sofa couch. The bathtub is surprisingly comfortable; after all, it's designed to have people lounging in it! No matter the condition of the bathtub, you can transform it into a conversation piece couch that is as practical as it is funky.
Step 1: Start by outlining a cut out on the edge of the bathtub.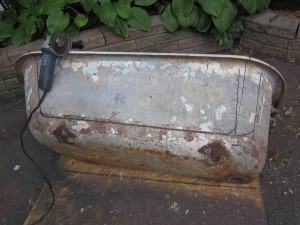 Step 2: Cut out with an angle 4 1/2 inch angle grinder. This puts enormous strain on the grinder, so work slowly and carefully. Wear gloves, protective clothing, goggles and a face mask.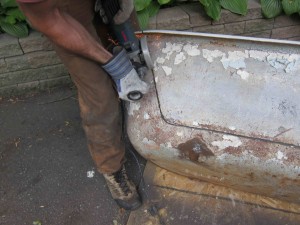 Here is a video of the cast iron cutting to give you a better idea of how to proceed.

Step 3: Sand down any rusted areas and clean cast iron bathtub surface prior to painting.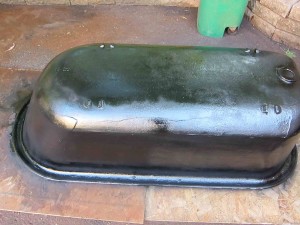 Step 4: Paint the bottom of the claw-foot tub with Krylon paint. Using a paint sprayer will reduce streaks and runs. When it is completely dry, turn the tub over and paint the interior using a sprayer if you can.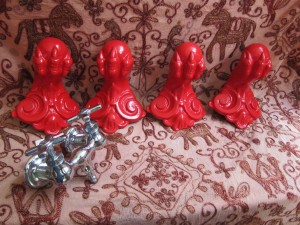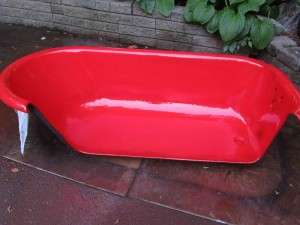 Step 5: Sand and paint feet separately.
Step 6: Place a cushion in the bottom of the cast iron claw-foot bathtub sofa
This book contains over 80 DIYs, recipes and tips on how to live greener and leaner. Learn to make fun upcycling crafts and furniture, make your own cleaning products, grow your own food and make ALL your own beauty products from face creams to mascara.
Click HERE.