Simple but stunning ways to decorate your pumpkins this Halloween. Some use no-cut methods which means you get to enjoy eating them once their ghoulish goals are realized.
Be creative this year with your horde or gourds and make Halloween organic rather than filled with decorations you will have to send to the landfill – that's really scary!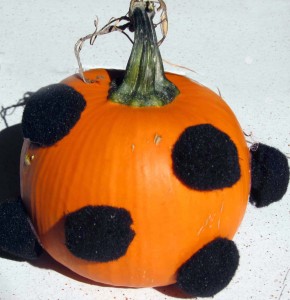 This Halloween pumpkin will give you goose bumps! Make pompoms from left-over yarn. Glue in place with a glue gun.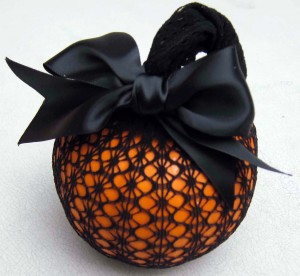 This sassy Halloween pumpkin is easy to make and looks really posh. Push pumpkin down to the toe end of a old pair of fishnet leggings. Tie a knot in the top, cut with a scissors and secure with a ribbon.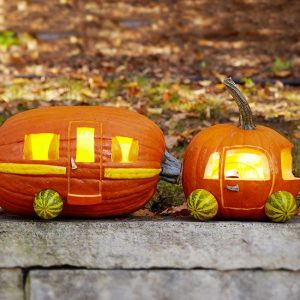 Are your ready for a road trip? Hitch your wagon to this delightful train of terror.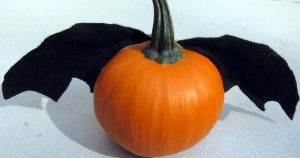 Cut bat wings out of scraps of felt or old fabric. Use a glue gun to secure to the pumpkin. You can stiffen the fabric with starch or paint on white glue and leave to dry. Hang this pumpkin from fishing line for added effect.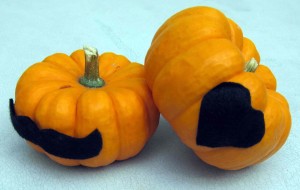 Cut out felt or fabric mustaches and hearts for these simple, but effective designs. You can also use a black marker to achieve the same result on your Halloween pumpkin.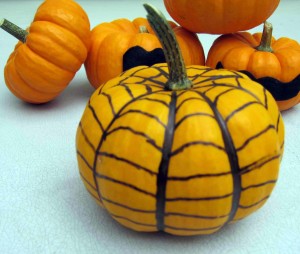 Use a black marker to draw designs onto your Halloween pumpkins. You can also use left over black paint. Make stencils by printing shapes onto used cardboard and cutting them out. Hold the cardboard cutouts against the side of the pumpkin and paint over them. Select pumpkins with flat sides for best results.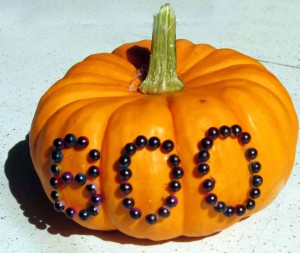 Color the heads of sewing pins black with a marker. You can press the pins into the Halloween  pumpkin to spell out ghoulish words.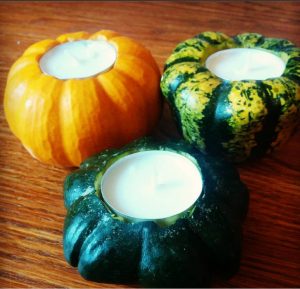 This Halloween, keep it green. Decorate your home and make costumes from recycled materials to reduce the carbon footprint of your house of horrors.
The features pumpkin carriage picture is made from recycled hardware supplies. You can find the tutorial here.
Need some good karma? 'Like' us on Facebook and get all the good vibes you can shake a sharp stick at.