'Tis the season to get creative. Use your skills to create unique DIY Christmas gifts for those you love. Here are some great homemade Christmas gift ideas to make everyone merry! These great DIY green Christmas gifts use upcycled or recycled materials which make them kind on your wallet and on Mother Nature. Recent studies conducted by That Sweet Gift have shown us just how much we've been overspending on Christmas gifts each year. So going the DIY route and cutting down on that spending as much as possible is a wise choice. You'll thank yourself when the first bills of the year roll in at the end of January.
Teacup Candles
This easy and cute homemade Christmas gift idea from CraftStew. Its the gift that keeps on giving! First it lights up your life, then it warms the cockles with a nice cup of tea!
What you need:
Method:
Put hot water in the bottom of your big pot and place the smaller pot on top with the old candles in it. Bring the water to the boil. As the old candles melt, use the tongs to remove the wicks.
Tie the end of the string onto the middle of the skewer and leave enough hanging down so that it touches the bottom of the teacup. Lay the skewer over the rim so that the wick is in the middle of the cup and pour the melted wax into the teacup. Leave to cool.
Wax candle holders
These awesome candle holders are a perfect use for old candles from Candletech.com.
What you need:
Water balloon
2 Pots (one big and one small)
Tongs
Old candles
Method:
Melt the wax in two pots (see above) and use the tongs to remove any old wicks. Fill the balloon with water and tie it off. Slowly dip the balloon into the warm wax, but ensure that you don't dip it below the water line or it may pop. Take the balloon out and rest the bottom on the counter to make it level. Allow to cool. Dip it three or four more time and then leave it to cool. Pop the balloon and put a tea light candle in the bottom.
Epic Shark Hoodie Towel
My sewing skills leave much to be desired, but even I can make this amazing shark hoodie towel from the wonderfully creative Just Crafty Enough. See their blog here for full instructions with very helpful pictures.
Sharpie-Enhanced Dishes
Did you know that you can write on dishes, and place them in the oven at 350 degree F for 30 minutes to make your artwork permanent? Well now you know. You can make your own or get these amazing and incredible pieces from Etsy. Follow the links below the pictures to order.
Cold Processed All Natural Handmade Soaps
This easy homemade soap recipe is so lovely you may end up keeping some for your own stocking this festive season. The creative folks from Offbeat and Inspired share this easy to make DIY natural soap recipe with step-buy-step instructions here.
Buy Okie Suds Soap from our Greenmoxie Shop here.
Sugar Scrub
This is a great recipe for a homemade Christmas gift idea or just use it on your own fine self! Mix 2 parts sugar with one part coconut oil and place it in a mason jar. Add a couple of drops of essential oils if you want your scrub to smell yummy. Apply to the skin in a circular motion to remove dead skin cells. The harder you rub, the silkier the skin. Extra special tip for my Greenmoxie readers: add used coffee grinds to help reduce cellulite.
Upcycled Bath Tub Sofa
Actually, this is surprisingly easy to make. Just one cut along the side and a lick of paint and you'll be stretching out in comfort. Click here for a  a step-by-step guide with a video from the Greenmoxie workshop.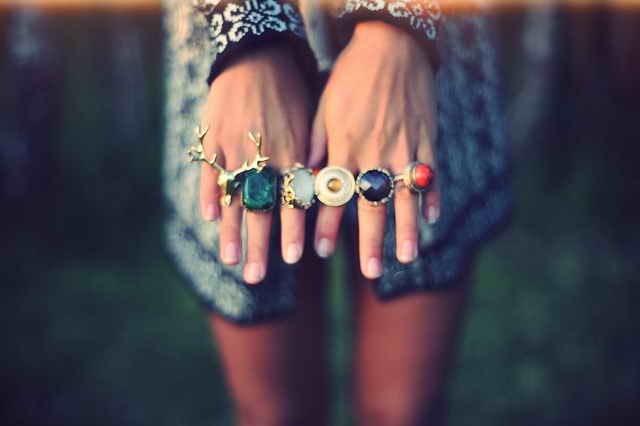 Green Living Nail Strengthener
Keep your nails long and strong with this green living recipe. Our green living nail strengthener recipe yields 20-30 applications.
Ingredients:
2 teaspoons castor oil
2 teaspoons sea salt
1 teaspoon wheat germ oil
Mix ingredients together in a bottle. Shake before use. Run a drop of the solution onto your nails and leave for 3 to 5 minutes. Wipe off with a tissue or cotton pad.
You will need:
5 teaspoons sunflower or jojoba oil
3 tablespoons grated unbleached beeswax
6 or 7 drops essential oil (mint, lemon, lavender and peppermint are all great options)
1 teaspoon honey
Upcycled Doilie Lampshade
Make this pretty lamp shade with old doilies, glue and a beach ball. See full step-by-step instructions from the Greenmoxie workshop here.
Need some good karma? 'Like' us on Facebook and get more good vibes than you can shake a sharp stick at.