Recover clothing ticks all my boxes and rings my bell. Made from recycled water bottles, these cute little characters reduce energy consumption by 66% and water consumption by 55%. Combining my love of green living with outdoor wear made me really excited about testing their gear on our backcountry camping trip. But would they stand up to the challenges?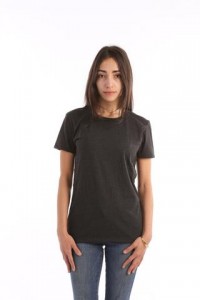 You see, this isn't my first foray into recycled water bottle t-shirts territory. My first encounter
was years ago when this type of technology was in its infancy. It did not go well. The fabric felt weird and it was hot and made me stinky.
Recover Women's Tee Review
I tried out the Women's Sport Tee and Women's sport vee both made with 100% recycled materials. Each tee is made with 8 recycled plastic bottles and recycled cotton for a 50/50 cotton/polyester blend. This makes them lightweight and super soft. I wore that tee for three days straight and it didn't get even the least bit rank. The breathable fabric dries quickly and is perfect for outdoor activity.
Recover Women's Hoodie Review
My hoodie game is strong. I really like to comfort and versatility of hoodies and find them very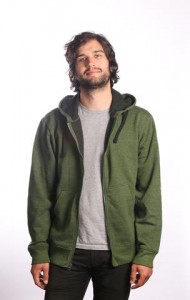 practical for layering when out on the trail. Hoods are great for keeping out the wind, bugs and cold.
I really did like the Recover Brand Unisex Hoodie because it is fleece lined, lightweight and super comfy. I like a hoodie that zips up as it is more versatile and the deep pockets are a must. LOVED the soft fleecy inside of the fabric that is so furry, you'll pretty much never want to take it off. Sadly, there are only pictures of guys on the website, but the hoodies are meant for both men and women.
On comfort and style, these get two thumbs up and our little green hearts are swelling with joy at the fact that they are made from recycled friggin bottles!  Now go forth and play in the dirt!