'Tis the season to eat, drink and truly be merry. You don't have to gobble until you wobble this festive season with our healthy alternatives to holiday dinner classics. You can still enjoy all your favorites without the guilt and without having to add dieting to your list of new year's resolutions. Here are some low-fat, low-sugar alternatives for your holiday menu that really cut the mustard.
Side dishes
Gluten-free Acorn Squash with cranberry-apple stuffing
This delightful recipe comes from Elana's Pantry and its super yummy and easy to make.
2 acorn squashes
2 apples, peeled, cored and chopped into ¼-inch pieces
½ cup dried cranberries
1 teaspoon cinnamon
2 tbsp. coconut oil
Halve the squashes and remove seeds. In a baking dish, place the squash cut-side down. Pour in 1/4-inch of boiling water and bake for 30 minutes at 350F. In a bowl, combine apples, cranberries, cinnamon and oil. Remove squash from oven, turn over and fill the halves with the stuffing. Bake at 350F for 30 minutes or until apples are tender.
Roasted Root Veggies
This dish is healthy and the colors are so wonderful they will really brighten up your table. Keep the pieces fairly big and evenly sizes to ensure they all cook through.
5 carrots, peeled and chopped
5 parsnips, peeled and chopped
5 beets, peeled and chopped
2 tbsp olive oil
Salt
Heat oven to 20 degrees or 400F. Toss all the veg with the oil in a large roasting pan, then roast for 40 mins until starting to soften and turn golden. Toss the veggies and season with salt. Bake for another 15-20 minutes.
Brussels Sprouts and Chestnuts
This traditional side dish takes on a much healthier twist when you add chestnuts and forget about the
lashings of butter. This is a real hit with everyone, even the kids!
3/4 lbs. chestnuts
1 1/2 lbs. Brussels Sprouts
2 tbsp fat-free, reduced-sodium chicken broth
1 tbsp unsalted butter
Ground black pepper to taste
Preheat overn 425F. Score the flat side of the chestnuts and place that side down on a baking sheet and roast for 25-30 minutes. Peel off the shells and skin. Boil Brussels sprouts about 8 minutes or until tender. Drain the pot and return to heat. Add broth, butter and peeled chestnuts and cook for one minute. Season with freshly ground black pepper to taste.
Honey-Baked Sweet Potatoes (Yams)
No sirree! You aren't going to miss those sugary marshmallows when you wrap your lips around these sweet little spuds.
3 pounds sweet potatoes (yams), peeled and cubed

1/2 cup honey

3 tbsp. grated ginger

2 tbsp. olive oil

1 teaspoon ground cardamom
Place all the ingredients in a cast iron skillet in the oven and bake at 400F (200C) for 20 minutes. Give them a stir and bake for another 20 minutes.
Potatoes
Salty, Herby Potatoes
This alternate to mounts of buttery mash is so delicious, you will have your family begging for more. These
are SUPER yum!
3 lbs. potatoes, cut into 1-inch cubes
3 tbsp olive oil
1 tbsp fine polenta or cornmeal

3 rosemary sprigs

3 thyme sprigs
2 sage leaves
3 tbsp coarse sea salt
Place the potatoes into a large roasting pan and drizzle with olive oil. Sprinkle the poleta or cornmeal over the top and toss until well coated. Make a herby salt by blending the herbs and sea salt together. Sprinkle over the potatoes – use only as much as you like. You can keep leftover herby salt in a sealed container for the next batch. Bake at 200C or 400F for 30 mins, then give the potatoes a shake and pop them back in for 40 minutes.
Low-Fat Roasted Potatoes
Oh the golden deliciousness! These roasted potatoes are so scrumptious they are going to be the talk of the town.
2 lbs roasting potatoes, quartered
1 garlic clove, crushed
1 cup vegetable stock
2 tbsp olive oil
Heat oven to 200C or 400F
Place potatoes in a large roasting pan. Pour over the stock and brush the tops with 1 tbsp. oil. Bake for 50 minutes. Brush with the rest of the oil and cook for another 10-15 minutes until the little spuds have absorbed all the stock and they are crispy and golden brown. Can also be cooked in an air fryer.
Garlic Mashed Potatoes
Forgo the cream and butter for this lovely recipe that is every bit as creamy and delicious as the whipped potatoes you usually enjoy during the holidays.
2 lbs. potatoes, peeled and cut into pieces
6 garlic cloves
1/3 cup fat-free milk, warmed
1/3 cup fat -free sour cream
Boil potatoes until soft. Roast garlic cloves in the oven until soft. Peel and crush garlic. Mash the potatoes and garlic together, slowly adding milk and sour cream as you go. Season with salt and pepper. Yum!
Stuffing
I know this is your favorite part, and you don't have to give it up, but substituting turkey sausage and tossing all that butter will help to bring down the calorie count.
2 tbsp extra-virgin olive oil
4 cups cubed whole wheat bread
1 pound Italian turkey sausage or sausage stuffing
3/4 cup low sodium chicken broth
4 stalks celery (chopped)
1 onion (chopped)
1 pear (chopped)
1 tbsp chopped fresh sage
1 large egg (beaten)
1/4 cup fresh parsley (chopped)
pepper
salt
Chop up the sausage and brown in a pan over a medium heat using 1 tbsp. of the olive oil. Remove the sausage from then add the second tbsp. of oil. Saute the celery, onion, sage and pear. Mix all the ingredients together and either use to stuff the turkey or bake in a baking pan for 40 minutes.
Cranberry Sauce
Healthy, zesty cranberry sauce recipe
1 cup orange juice
1 cup water
4 cups fresh cranberries
3/4 cup brown sugar
1 cup chopped dried apricots
1 cup golden raisins
1 tbsp. grated orange zest
In a small saucepan over a medium heat, cook ingredients, stirring constantly until sugar dissolves. Turn the heat up to high and cook for another 10 minutes or until the cranberries burst. Cool in the fridge overnight.
Pumpkin Pie
We all know this is the real reason you love Christmas dinner! Now you can have choose from our raw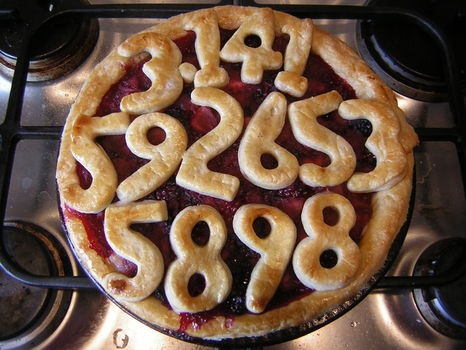 vegan pumpkin pie, Vegan pumpkin pie, sugar-free pumpkin pie, or fat-free pumpkin pie when you choose from our healthy pumpkin pie recipes. You can have your pie and eat as much of it as you like too!
Follow the link here: http://greenmoxie.com/healthy-pumpkin-pie-recipes/
Have a happy, healthy holiday from all of us at Greenmoxie.com.
Need some good karma? 'Like' us on Facebook and get all the good vibes you can shake a sharp stick at.