Guest post by Hannah Parker*
For those who are afflicted with cabin fever, for the hammock dreamers and the barefoot strollers. For the campfire makers and the lake swimmers, the smores eaters and the star gazers. We know you're longing for the spring and we'd like to fuel your outdoor dreams. If you're a nature lover and want to find the perfect outdoor trip for this spring, look no further. Here are 6 campsites in the U.S. that are perfect for your next spring trip.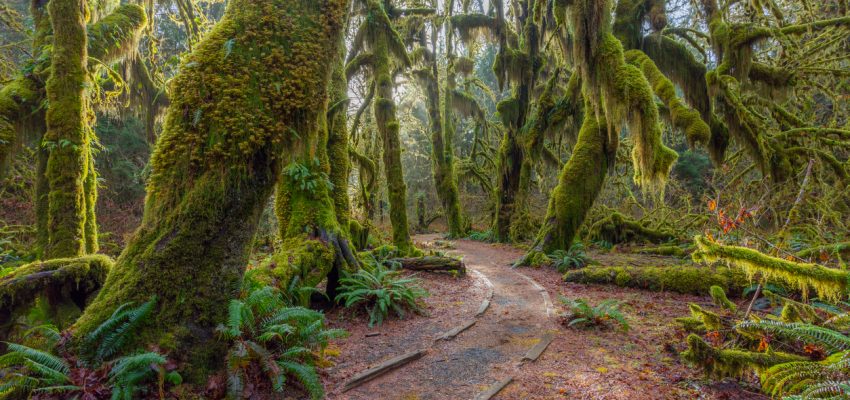 Olympic National Park, Washington
If you want an adventure this spring, then you must go camping at Olympic National Park. The grounds look like the island from Wonder Woman, so don't be surprised if you see someone flying through the air. This incredible park has a rainforest, temperate forest, meadow full of wildflowers, and lies close to the Pacific Shore. This is the ideal location to go camping because you can choose the type of experience you want. If you want to be closer to the water you can explore the Pacific Shore. Or if you want to be in the woods you can spend your days in the rainforest or temperate forest.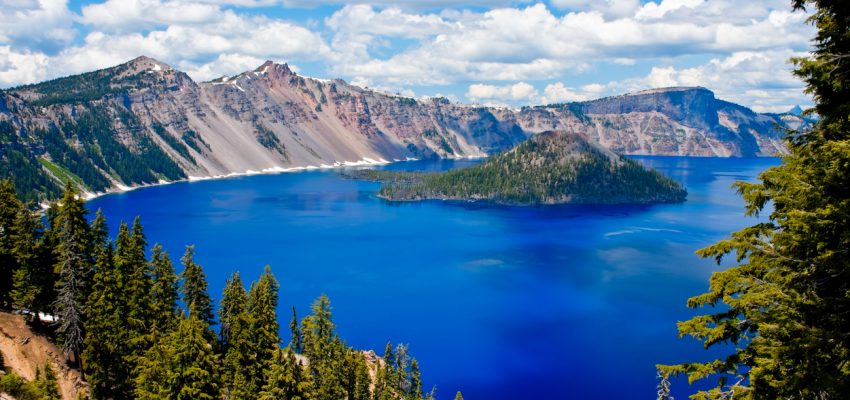 Crater Lake National Park, Oregon
If you're looking for a more traditional camping experience, then Crater Lake National Park is the perfect place for you. The campgrounds are dotted on the shores of the stunning Crater Lake. You'll find cliffs circling the lake that are perfect for hiking. Best of all, you'll constantly be breathing in the sweet smell of pine. Yup, that's right. This national park is covered in pine, pine, and more pine. The lake extends for 6 miles, so you'll have plenty of space for swimming and solitude. This campsite is perfect for a quiet and relaxing trip. Grab that book you've been dying to read since your last camping trip, and spend the weekend at Crater Lake National Park.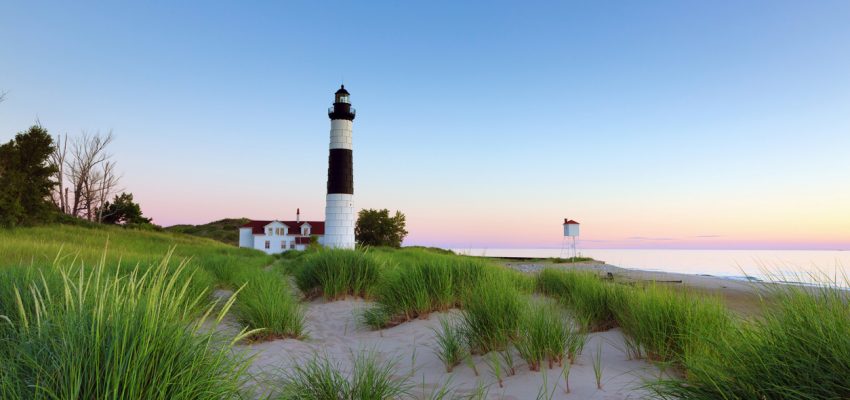 Ludington State Park, Michigan
At Ludington State Park you'll find that you can do all of your favorite spring sports. Since it's located between Lake Michigan and Hamlin Lake, you'll be able to do lots of water activities. You can pack an inflatable kayak, rent a canoe or jet ski and go swimming. On top of that, the campgrounds are nestled inside of a large forest. So you can go hiking on easy to difficult trails or take a stroll along the lakeside. And best of all? It's only $8.40 a day! Now that's what I call cheap camping. This is the perfect campsite for a relaxing and exciting Spring camping trip.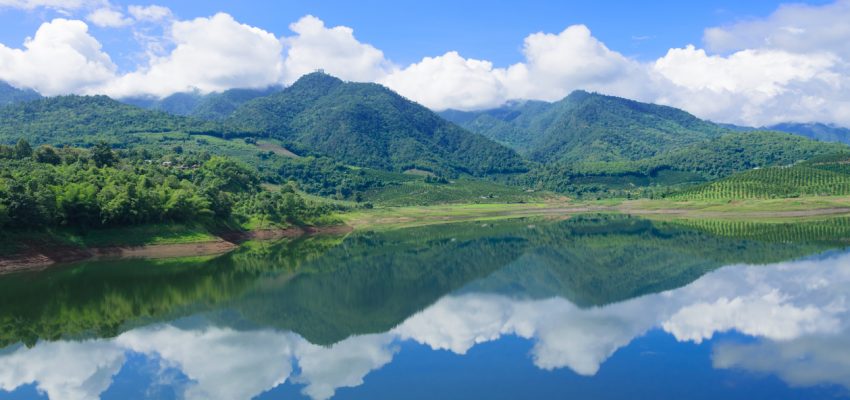 Green Mountain National Forest, Vermont
The hills are alive at Green Mountain National Forest and waiting for you to come explore them. If you like nothing more than to be surrounded by open skies and greenery, then this is the perfect site for you. It consists of green rolling hills and nothing else—oh, except for very, very blue, clear skies. The trail through the hills go on for more than 270 miles, making it one of the longest hiking trails in the U.S.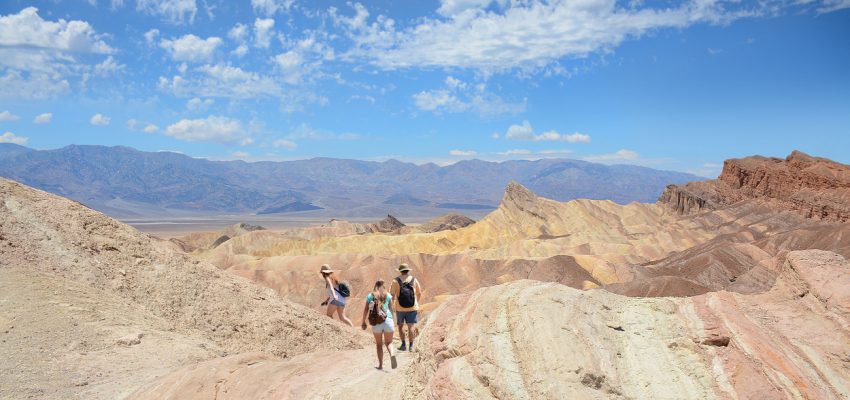 Death Valley National Park, California
This campground definitely qualifies as obscure. Death Valley National Park is the perfect campground for the adventurous souls out there. It isn't surrounded by flowing rivers and lakes, nor is it covered with trees. It's got one thing and one thing only: sand. That's correct; this national park is a desert. By this point you're probably thinking, why would I want to go there? For one, since there are no trees blocking the sky, the stars are incredible. If you're a stargazer at heart, this campsite will blow your mind.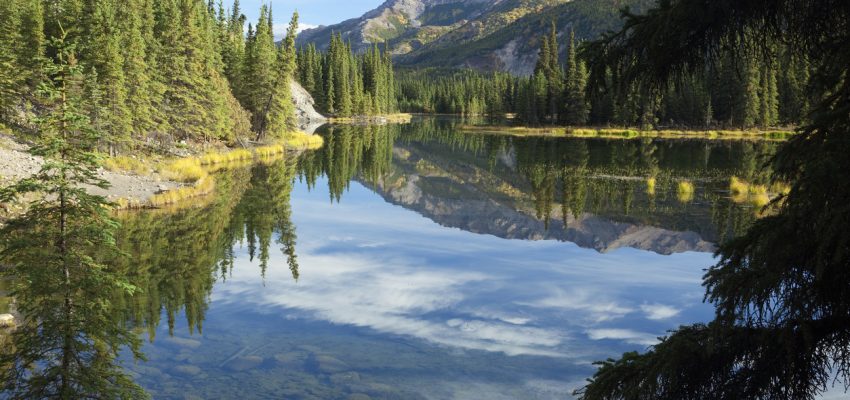 Denali National Park, Alaska
If you're into hiking, then Denali National Park is the campsite for you. This park is known for its amazing hiking trails across enormous mountains. It boasts the highest peak, Mount Mckinley, not only in the U.S., but in all of North America. But if you're not up for the challenge, there are beginner and medium trails for all levels of hikers. Aside from all of the awesome hiking you can do, this place is beautiful. It'll definitely be colder than other places during the springtime, but the hikes and views will be well worth it.
*Hannah is a writer for trekbible and dreams of being an investigative journalist, or maybe a world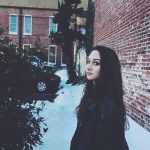 traveling videographer, or perhaps the next voice of NPR; basically Hannah wants to be a multimedia journalist. Hannah has many passions (some including poetry and the occasional chicken nugget or two) but is always searching for her next hobby.
See more videos on foraging, bushcraft, campfire cooking and watch our tiny home build in the spring by subscribing to our YouTube channel.