The scary season is almost upon us and if you've just realized you only have a week to get your costume together, then relax. We have some amazing DIY Halloween costumes for every family member. Resist, at all costs, the temptation to pop down to the store and buy another cheap outfit that will end up in the landfill and give Halloween a little love with these upcycled costumes you can make in no time at all!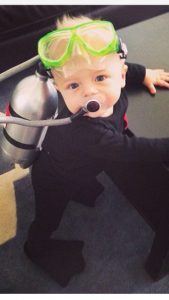 A large plastic soda pop bottle makes the perfect scuba tank for young divers.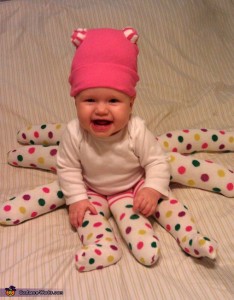 Octopus: 4 pairs of leggings is all this costume needs.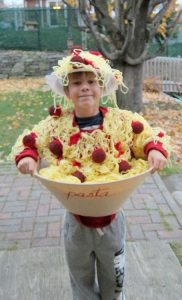 Yellow yarn for pasta with some pompom meatballs and you've got yourself a great homemade Halloween costume!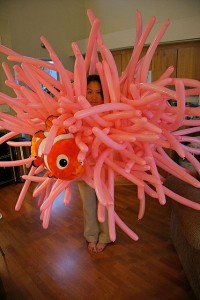 Finding Nemo: Pool noodles or balloons make the perfect anemone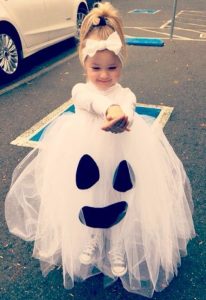 Perfect for tutu lovers, get a DIY tutu tutorial here.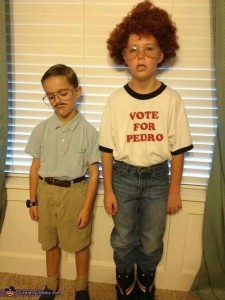 This Napoleon Dynamite Halloween costume is epic.
Just a couple of dollar store pompoms and a glue gun makes this great gumball machine Halloween costume.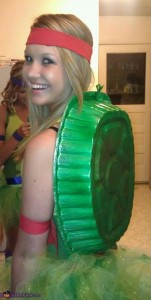 Upcycle an old foil oven dish to make a DIY teenage mutant ninja turtles costume.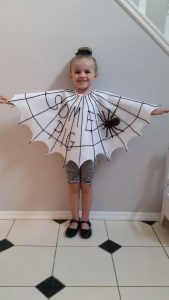 This great idea for a last minute no-sew Halloween costume is perfect for fans of Charlotte's web.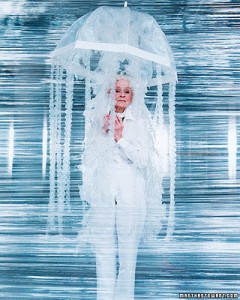 Use an old umbrella to create this upcycled jelly fish costume.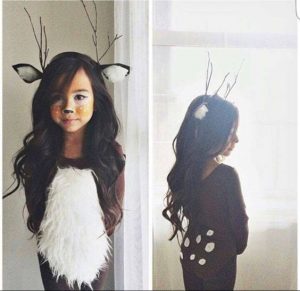 A sweet little deer costume just takes a glue gun and some imagination.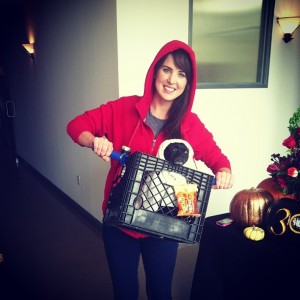 Great E.T. costume: use an old milk crate to relive this iconic scene.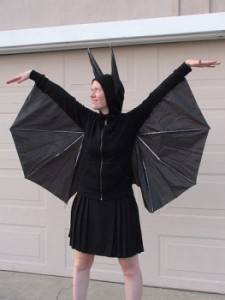 Upcycle a broken umbrella to make this DIY bat costume.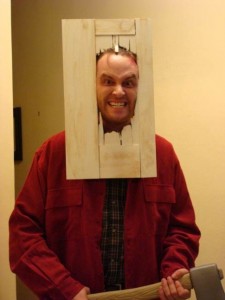 I'm back! This scary The Shining costume can be made with a little cardboard and an ax.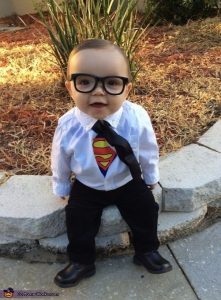 This is great for any age  – the classic Clark Kent!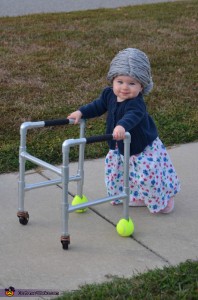 Upcycle plastic plumbing pipes to make a walker for your grandma!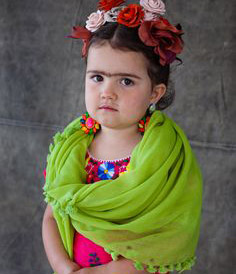 Sweet Frida Kahlo  costume for the artist in the house.